tmpl/home/students_message.dot
challenges
advance
futures
We're always looking for our next generation of critical thinkers.
If you're a top-performing student with a passion for patient care, this is your chance to help drive major change. Depending on your graduation date, we offer two tracks (Internships and Full Time) that put you at the center of exciting projects. Not only will you learn from the best, you'll be empowered to transform healthcare – and your future.
To qualify, you must be a graduate degree-level student earning one of the following:
If you're a 1st year graduate student
Overview
As an intern at ECG, you'll make important contributions and be a valuable member of our team. The type of work and project responsibilities you do will be consistent with those of full-time consultants.
Here's a closer look at what you'll
do as an intern:
Meet with clients and assist with real project deliverables
Analyze, synthesize, and interpret data to inform client recommendations
Engage in an entrepreneurial environment where new ideas are welcomed and encouraged
Collaborate with ECG experts on challenging client work that impacts national healthcare
Conduct research on an individualized topic, and present it at the end of the summer
Development
Our internships are supported by the entire firm to help you launch a meaningful career. On top of receiving constant feedback and guidance, you'll be trusted with executive-level projects and gain access to senior leadership.
Here are some of the ways we'll support you:
Kick off your internship with an orientation to familiarize you with ECG practices and resources
Partner you with an administrative manager and peer mentor to help you navigate your summer assignments
Coordinate formal networking sessions with members of the firm, including one-on-one conversations with our leaders
Provide feedback through weekly meetings, project evaluations, and performance reviews
Meet the Team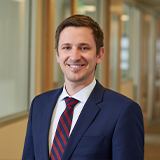 "During my internship, I got to work on several client engagements that allowed me to gain a good understanding of what my role would be if I was offered a full-time position."
-Jacob K., Senior Manager

Search Internships
If you're a 2nd year graduate student
Overview
As a consultant or senior consultant for ECG, you'll collaborate with experts in your division and across the firm. As you tackle multiple client projects, you'll help support business development efforts and overarching initiatives.
Here's a closer look at what you'll do as a consultant or senior consultant:
Analyze, synthesize, and interpret data and develop project deliverables
Present findings and recommendations to client executives
Develop and manage work plans and schedules
Contribute to proposals for new projects and coauthor thought leadership
Lead and participate in firm initiatives to innovate methodologies, share knowledge, and build relationships
Development
From day one, our consultants and senior consultants deliver results that take patient care to a much higher level. As you embark on your journey, you'll learn what it takes to be successful at ECG – and hopefully continue your career path with us.
Here are some of the ways we'll support you:
Map out every detail of your onboarding experience, including a personalized learning plan and an in-person New Consultant Retreat
Connect you with a network of resources, including your administrative manager, peer mentor, and project managers and officers
Coordinate ongoing training, monthly education events, and regular consultant town hall meetings with firm leadership
Emphasize balance and sustainability with wellness programs, an employee concierge service, and a parent support service
Manage robust informal and formal feedback processes so you always know where you stand and how you can grow
Meet the Team
"Two of my first projects at ECG were cross-divisional, so I got exposure to different aspects of the firm and was able to meet a lot of people really quickly."
-Lillian W., Consultant

Search Careers
Recent Webinars
Learn more about the impact you can have at ECG.
Track 2: Full Time Hires
Track 1: Intern Hires
Stay Connected
Be the first to hear about our latest job openings, recruiting events, and healthcare breakthroughs.
Join Our Talent Community